US Port/Rail Ramp Freight Index
Monthly Market Report
US Port/Rail Ramp Freight Index
This month, ITS Logistics continues its recurring
US Port/Rail Ramp Freight Index release,
forecasting port container and dray operations for the Pacific, Atlantic and Gulf regions.
This report highlights up-to-date port conditions, potential headwinds, and insights that can help you make informed drayage and intermodal decisions in the coming months.
Read the full report for updated marine terminal conditions across the Pacific, Atlantic, and Gulf regions and the West and East inland regions of the United States.
Complete the form below to access the full index.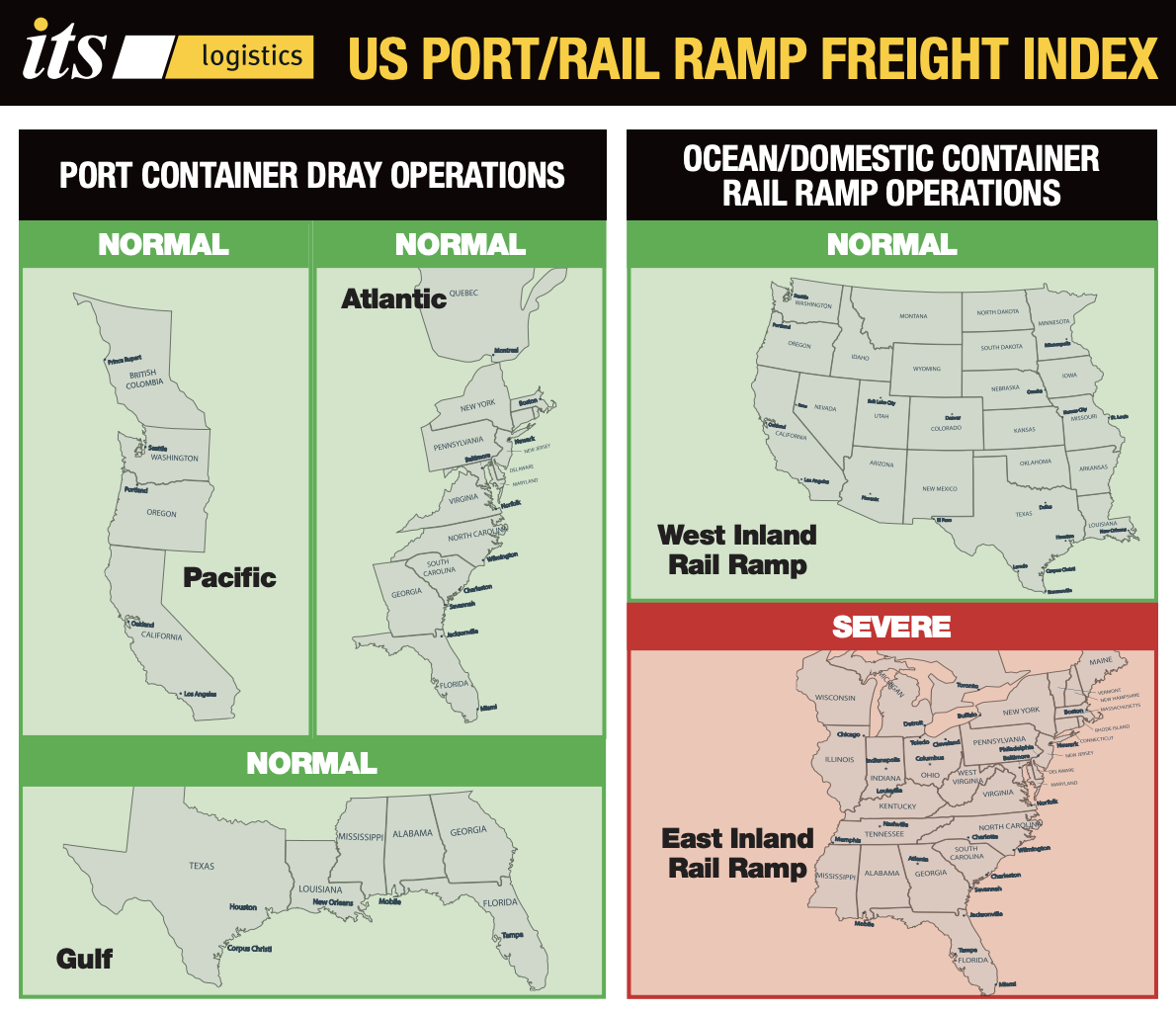 Our Services
Intermodal + Drayage
Port Drayage and Pier Drayage
We operate with superior access at almost every ocean port in North America. Inbound or outbound, we'll get your freight moving from ship to port to truck to rail and everything in between.
Expedited Drayage Service
When time is the most important factor for your container drayage shipments. As one of the top 20 drayage carriers in the US, we offer 24/7/365 service to make sure your shipments get delivered as quickly as you need.
Inter Carrier Drayage and Intra Carrier Drayage
We'll move your freight and cargo to every major rail ramp, rail yard, and rail hub across the country.
Shuttle Drayage
Port congestion and overcrowding lead to delays in your supply chain. We will keep you on track with our superior shuttle drayage to container and rail yards across North America.
Door-to-Door and Ramp-to-Ramp
We offer a complete intermodal drayage solution using IMC companies. Whether using ship, port, rail or truck, we get your freight to its final destination.